It has been a super busy week here at Wrapper Towers, so this is a shorter update than usual.
Here at the TJN we were all devastated by the news of the murder of Maltese journalist Daphne Caruana Galizia. Daphne had for many years taken aim at the corruption and criminality that is becoming endemic to this small island tax haven.
In other news, our CEO Alex Cobham has been busy over the last week giving presentations at the Pan Africa Conference on Illicit Financial Flows in Nairobi, where he spoke on the campaign brewing to remove the target to reduce tax avoidance by multinational companies from the Sustainable Development Goals. You can see the slides from his presentation and listen to an audio recording here.
And just a few days later Alex was in Washington DC at the annual meeting of the World Bank Group talking about taxing wealth and addressing wealth inequality.
Alex has written about the event, here, where you can also see a video of the presentation.
Finally, do take a look at the excellent new research published by the Financial Transparency Coalition this week. Their new report – Unequal Exchange – looks at the implementation of the Automatic Exchange of Information System. Automatic Exchange is designed to combat tax evasion and other financial crimes by making banks and other financial institutions report to foreign tax authorities when a citizen of their country opens an account. The system isn't universal, with countries able to opt in and to decide which other countries they wish to exchange with. The FTC has analysed the current state of play, and found that the vast majority of information flows are between high income countries, with lower income countries benefitting very little from the system.
The latest from the TJN Blog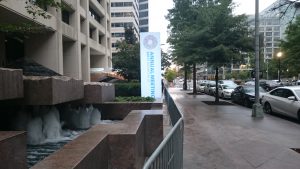 I had the honour of giving a keynote address atRead the full article… The post Tax justice, the new Washington consensus? appeared first on Tax Justice Network.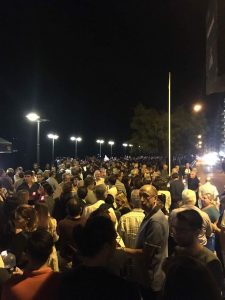 As reported by Reuters, Daphne Caruana Galizia, Malta's best-known investigative journalistRead the full article… The post Malta & corruption: Investigative journalist Daphne Caruana Galizia killed by car bomb appeared first on Tax Justice Network.
Welcome to this month's latest podcast and radio programme inRead the full article… The post Our October 2017 Spanish language Podcast: Justicia ImPositiva, nuestro podcast de octubre 2017 appeared first on Tax Justice Network.
Naomi Fowler
Links
Tax justice: A powerful means to address inequality CIDSE
A new global solution to money laundering will mainly just help rich countries Quartz
On a report (linked yesterday) by the Financial Transparency Coalition and Christian AID.
PANA Committee finds resistance to reforms by 'some member states' Malta Today
Azerbaijan Laundromat shows UK is choice of crooks and despots, says Hodge The Guardian
UK banks' money laundering risks in South Africa show why senior bankers must be held to account Global Witness
Switzerland agrees to share tax information on multinationals Reuters
Cites TJN Director and Chair John Christensen: "There are still some issues in Switzerland regarding tax transparency, but there has been progress, and the move to country by country reporting is a major step forward" 
Latin American & Caribbean network convenes its 4th Biennial Assembly in Buenos Aires Global Alliance for Tax Justice
#TaxJustice Tour in Hungary Global Alliance for Tax Justice
João Paulo Batalha – Corruption in Portugal: The mighty have fallen – the elite's day of reckoning Brave New Europe
Austalia: Come hide with us – bean counters raid big law firms The Conversation
"Could the incursion be designed also to allow the accounting firms to assert legal professional privilege over tax advice for their multinational clients so they can keep that advice out of the hands of the Australian Tax Office?"
EU leaders want proposals on taxing online giants early next year Reuters
France dials back on digital tax plans after US meetings Politico
This Russian general fought the mob. Why does he own $38 million of Florida real estate? The Miami Herald
Bermuda's New Premier Fires Back At 'Tax Haven' Accusations Tax-News
See our blog "We are not a tax haven." They all say that, and #wanath

Unequal Exchange: How poor countries are blindfolded in the global fight against banking secrecy Financial Transparency Coalition & Christian Aid
Combating Illicit Financial Flows Through Corporate Tax Evasion, By Léonce Ndikumana Premium Times
Strengthening regional collaboration in international taxation Tax Justice Network Latin America & Caribbean (In Spanish)
Nigeria: Federal Government Cautioned on Use of Corporate Tax Incentives to Achieve Projects Implementation This Day Live
Panama Papers: Ousted Pakistan PM Nawaz Sharif indicted over corruption claims  The Guardian
Final report of the Panama Papers Committee of Inquiry: European governments heavily accused for failure Sven Giegold
#PanamaPapers: MEPs accuse EU national governments of lacking political will on tax avoidance EU Reporter
Offshore Shell Games 2017: The Use of Offshore Tax Havens by Fortune 500 Companies ITEP& U.S. PIRG
See also – Study: 73% of Fortune 500 Companies Used Offshore Tax Havens in 2016
Cayman Islands technocrats lobby on Capitol Hill Cayman News Service
Public country-by-country reporting is going to happen Tax Research UK
Six ways the UK's financial regulation system is a protection racket for the elite Left Foot Forward
By TJN Senior Adviser @premnsikka
Running the numbers – How African governments model extractive projects – Analytical Report African Natural Resources Centre, African Development Bank
Web of Australian Adani solar companies leads to offshore tax havens The Guardian
Hong Kong Group to Acquire Liechtenstein Bank finews Asia
'Just weeks after Luxembourg's oldest bank was sold to Chinese firm Legend Holdings, a Hong Kong listed conglomerate has also moved into European private banking'
UK banks 'exposed to money laundering in South Africa' BBC News
Did Uganda miss $38 million in tax from Actis-Umeme deals? The Observer
France Probes Danske Bank in Relation to Magnitsky Case OCCRP
Shell Executives Charged With Bribery In Italy PM News Nigeria
"In April, Global Witness and Finance Uncovered revealed that Shell executives knew that $1.1bn they paid for OPL 245 would go to Dan Etete and were likely to be used in a vast bribery scheme"
Rio Tinto: where were the auditors? Tax Research UK